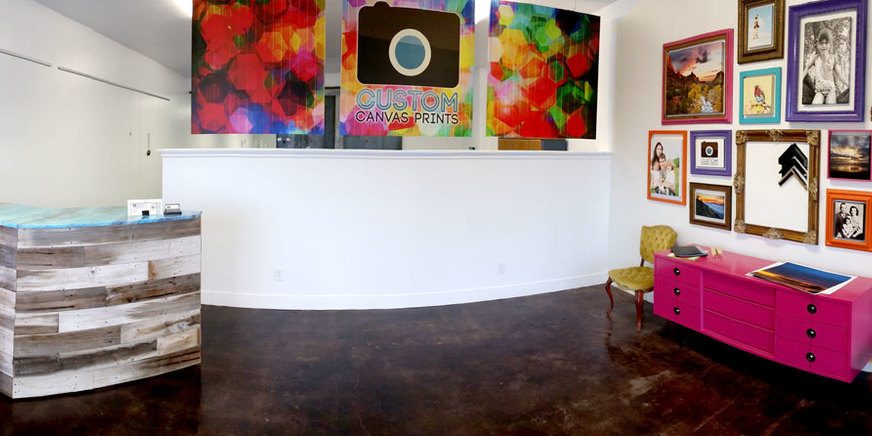 Like we said before, we will bend over backwards for you, so we have no problem putting our money where our mouth is. This is why we have so many loyal customers who continue to return to us. You'll be so glad you decided to work with Custom Canvas Prints too!
We have been helping people like you turn your photos, digital artwork, logos and more into unique, beautiful works of art. We provide amazing customer service because we will bend over backward to make sure you are satisfied with the finished product. We follow a simple formula to ensure all of this and more.

No-cost to you "extras". Yes, you read that right; we provide those little extras at no cost to you. When we quote you a price for your product, we believe the product should look amazing before you request any additional work.

You shouldn't have to know the difference between certain types of canvas materials, printers or ink. That's our job and we only use premium-grade products. So you know that you're getting a product that will withstand time and make your work of art really stand out.

We make everything right here in the USA. What does this mean for you? Not only do we contribute to the job market right here at home, this also means that you get that fast turnaround time for your projects. We test the products for you before, during and after right here in our shop. We even hang the product right on our very own wall for good measure. You won't get this kind of personal attention and care with a high-volume overseas company.

We love people. We won't waste your time with a silly automated recording or multiple staff members that you have to repeat yourself to over and over again. We want to talk to YOU and we never forget who keeps us in business! Contact us now.