Founded by Artists, for Artists
Henri Matisse once said, "Creativity takes courage." We say, "Creativity also takes people who know what's what and who respect you as a client." This is why we've built a loyal squad of customers over the past 10 years, who continue to trust us with their most prized possessions—their art. Looking for the best canvas prints? We've got the goods.
Get a Quote For Your Project
Liberating walls from soulless, mass-produced art since 2009
The essence of Custom Canvas Prints
Woman-owned small business.
Custom Canvas Prints is a 100% woman-owned small business, founded by Lindsay Frendt in 2009. As a trained artist, Lindsay strives to bring more creativity to the world and more beauty to walls and offices everywhere.
Made in America.
Everything you purchase from Custom Canvas Prints is made in the US of A! We support the local Utah job market—working with artisans who are the absolute best at what they do. Keeping it local also allows us to transform your ideas and images into artwork quickly.
You're the boss.
We're a small business for a reason. We strive to deliver tailored customer service to every single person who calls, emails, or walks through our doors. Spoiler alert: You won't get this kind of personal attention and care with a high-volume overseas company. We love our customers, so we value your time and input. We won't ever waste your time with a frustrating automated recording or multiple staff members who ask you the same question. If we sound like a good fit, contact us today.
You get what you pay for—and we include a lot.
If you can't tell, our standards are high. Really high. That's why we never nickel-and-dime you for services that should be included in your project for free. With every art collaboration, you'll receive a free consultation, mounting hardware, and retouching. The first iteration of your custom canvas artwork will be pretty enough to print. But we'll run it passed you first to make sure you don't want to edit it further.
Quality canvas prints, artistic expertise, and craftsmanship.
 You shouldn't have to know the difference between certain types of canvas materials, printers, or ink. That's our job! We only use premium-grade products, and we always advise on the best mediums and methods to produce your canvas artwork. The result? You always get a product that withstands the test of time and makes your walls pop.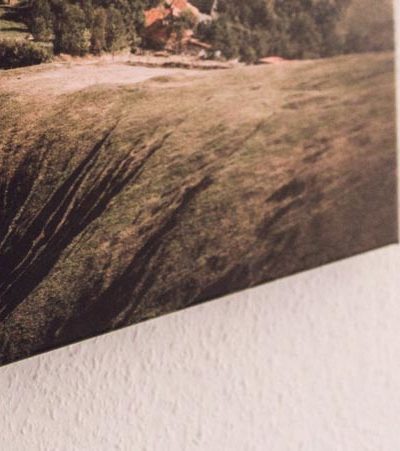 Ready to make art with Custom Canvas Prints?
It's easy to upload your images and photos. Or, have us download ideas from your brain. Upload, crop, and place your custom canvas art orders below!