WOOD PRINTS
This highly unique option allows wood grain to show through the light areas of your image to add a stunning touch of nature to any piece.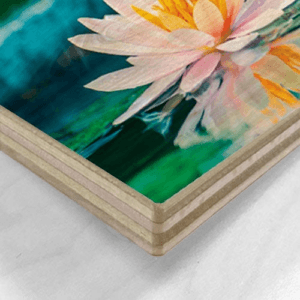 Brand:  Graphik Printworks
Printer: Agfa Jeti 1224
Ink: Agfa UV
Your image is printed directly onto 3/4″ of high quality maple wood and sealed with a natural finish. Ready-to-hang with a cleat hanging system.
Get Started