[vc_row][vc_column][vc_column_text]How many of us have boxes of old photos just sitting around collecting dust? They've been passed around, possibly have been torn and damaged over the years. You can either keep them in their deep, dark hiding spots OR you can turn them into cherished family heirlooms. Here's a step by step guide on how we can help you restore your images.
1. Scan, Scan, Scan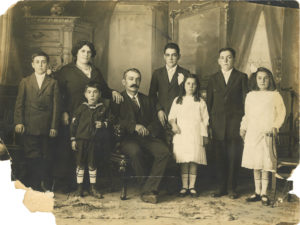 First off you will need to convert your printed photo into a digital file. This requires scanning the image and saving it as a .jpg file. When you scan your image be sure to include all pieces of the photo (even if they are torn). This will help us in the restoration process. Make sure that all the pieces are separated, do not try to puzzle the image back together. We will do that for you! If you have your own scanner be sure to scan the image at the highest resolution available. If you do not have access to a scanner you may contact us for instructions on how to get the image to us.
2. Restoration Magic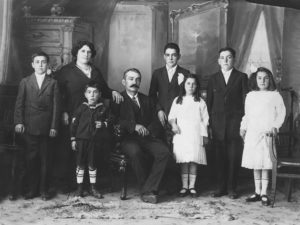 Once you have your scanned file we can start working our magic! Image restoration is a combined use of technology and artistic vision. In this image, the lower left portion of the photo was missing and had to be created from scratch. There were also quite a few scratches, spots and tears that were removed from the rest of the image. The client also requested that the image is restored to a black and white color. As you can see the restored image is quite impressive!
3. Print, Print, Print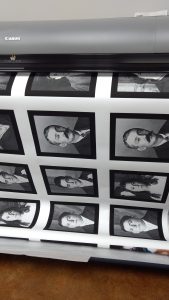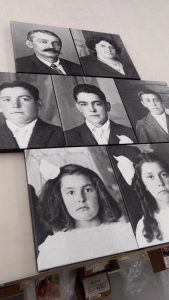 After the image is restored there is an endless possibility of uses. In this case, our client wanted to send his family the restored group photo as well as individual portraits of their ancestors. We were able to create 8″ x 10″ canvas prints of each member of the family as well as 11″ x 14″ prints of the group.
As you can see we do our best to make the process of restoring images easy as well as rewarding for you. If you have a restoration project in mind please contact us and one of our skilled designers will be more than happy to help you out.  We also offer a simple Create A Canvas editing tool on our site that walks you through the print ordering process.[/vc_column_text][/vc_column][/vc_row]